Cours eSilver Tour
eSilver Tour team develops an innovative blended course in digital marketing for Silver Tourism & Active Ageing that meets the needs of pro­fessionals.
There are two options to take a course: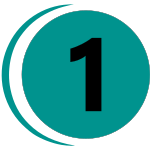 Option A
The course is offred on B-Learnig plataform, aimed at tourism professionals and VET training containing 8 modules.


Option B
Face-to-face training, the course is composed of 7 modules, and a Worknook.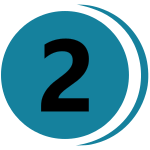 Explore what's inside of each module:
Module 1: Digital Marketing and its Potential for Silver Tourism

Digital Marketing is strongly connected with IT skills, marketing skills and the new era of communication without the distance barrier. Module consists of four units that focus on different aspects of digital marketing potential for silver tourism. The aim of this module is to introduce the training, to engage learners and to demonstrate the benefits of adopting the newest technologies and approaches for their business.

Module 2: Silver Tourism and Seasonality Effect

Seasonality in tourism has been defined as temporal imbalance in certain months of the year on numbers of visitors, expenditure of visitors, traffic on highways and other forms of transportation, employment, and admissions to attractions. This module will focus on seasonality and how its impact could be optimized by taking advantage of the specificities of silver tourism.

Module 3: Silver Tourism and the competencies for Active Ageing

Silver tourism can play an important role in active ageing. Basic terminology and information on demographic, active and healthy ageing are presented in this module. The aim is to provide the appropriate clarification to understand silver tourists needs.

Module 4: Stereotypes about silver tourism and ageing

Age stereotypes are beliefs concerning features of the aged population. In this module, we will focus on ageing stereotypes as well as how a marketing campaign must avoid promoting those. In the first unit, a theoretical framework about ageing stereotypes is going to be presented. The second unit is practical and is aiming to focus on how to exploit ageing stereotypes in a marketing campaign.

Module 5: Digital Marketing and Silver Tourism

In this module, the focus is put on digital marketing for the older population. In the first unit, some facts about silver tourism and the senior population will be explained. In the second unit, there will be given attention to understanding how digital marketing can be reachable to silver tourism. Finally, the third unit will present the methods by which this audience can be found, reached and targeted.

Module 6: Marketing Strategies in Social Media

This module presents how useful social media platforms can be to companies. The first unit of the module will present an overall overview of the social media platforms that might be useful for companies to be on. The second unit is dedicated to explaining how companies should be present on social media platforms. The last unit will introduce the concept of social media influencers, and how companies can use this resource as a good and effective tool to advertise their products.

Module 7: Digital Marketing Management in Tourism

In this module the learner will find out what is digital marketing and its relationship with tourism management; learn how to define the targets of our campaigns and how to build lasting relationships with them; know how to use digital results analysis and how to run periodic campaign evaluation reports; define, create and develop marketing strategies.

Module 8: Workbook

The last module will be delivered in a form of Workbook aligned with the educational modules. The Workbook will include self-reflective questions and assignments designed to get the learner think and reflect, and to lay the groundwork for ideating, creating and developing a digital marketing strategy for Silver Tourism initiatives. It will be proposed to use the Workbook after each module and complete the parts that relate to that module, or to work through the entire eSilver Tour course first and then use the workbook.
It is planned to have 2 drop-in sessions for Q&A. The first one will be after the 4th module when theoretical part on silver tourism is completed and at the very end when learners gain the knowledge about digital marketing and its practical application.
Photo credit: Kabbompics from Pexels